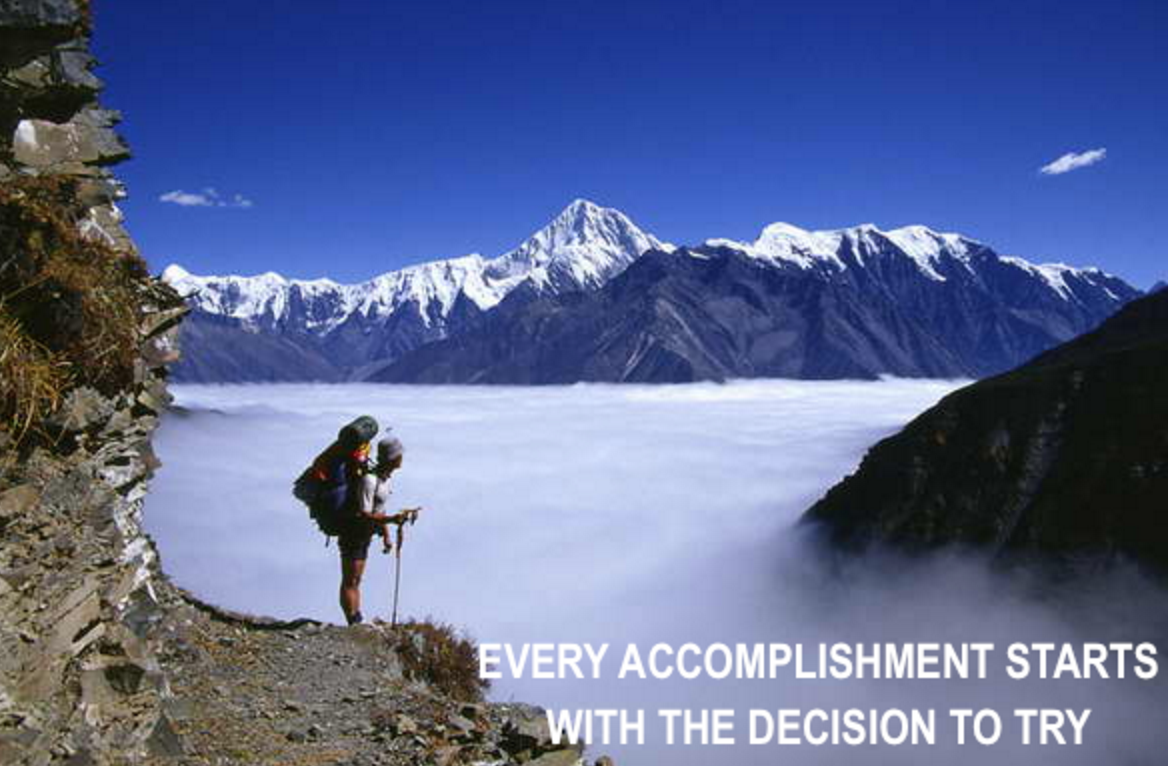 Every Accomplishment starts with the Decision to Try
Every Accomplishment starts with the Decision to Try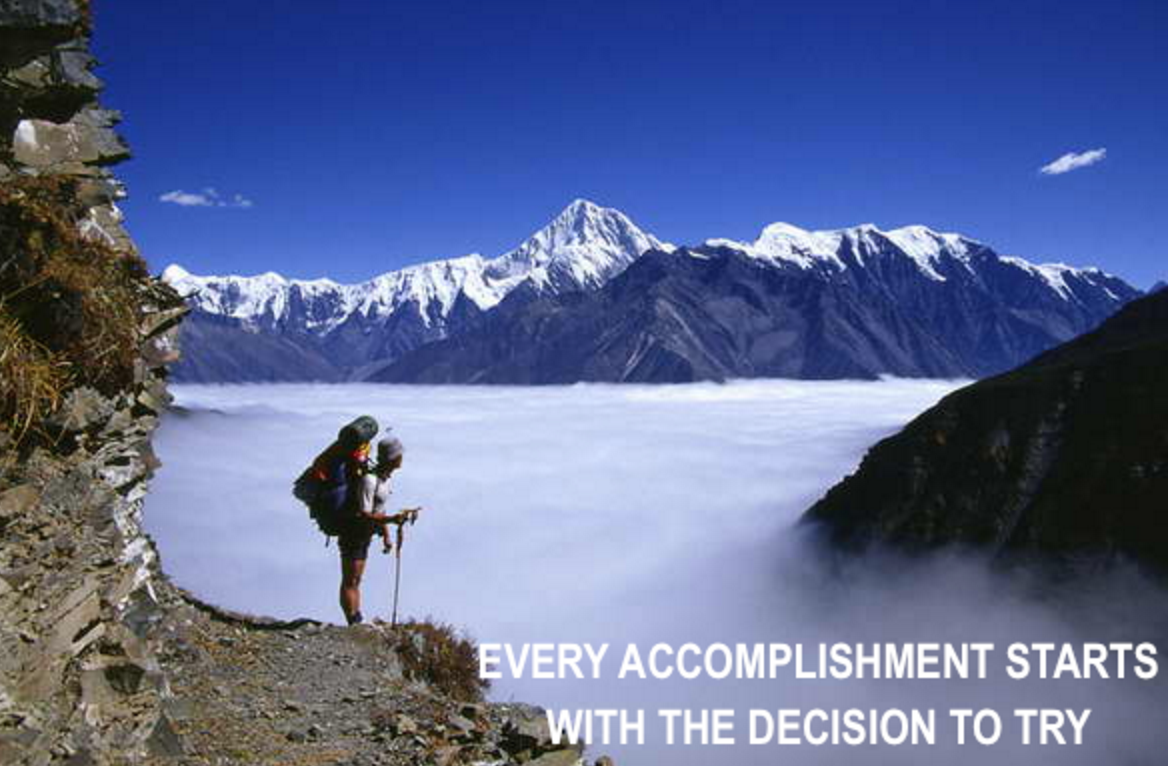 Everyone has dreams and aspirations. Dreams that we wish turned into reality.
There are those that dream day after day and think "if only … ".
And then there are those who say with joy filled tearful eyes "This is a dream come true". They made their dreams come true. By deciding to pursue their dream. By deciding to give themselves a fair shot. By deciding to try.
Me? Many years ago, among other things, I dreamt of doing a marathon. Being a couch potato and overweight, I giggled at the impossibility and proceeded to forget about it. When I started running, I decided to give it a shot. And so I did.
And then last year, I had this crazy thought of doing a Ironman 70.3 triathlon. I decided that I had nothing to lose and to just try. And so I did!
What do you dream to accomplish?
There is no stopping you. Just give it a good try.
(Visited 551 times, 1 visits today)