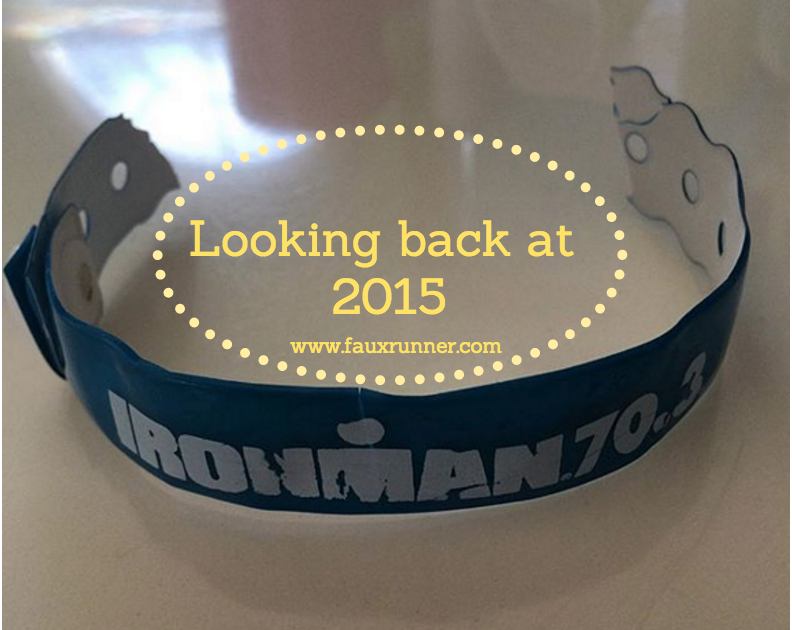 Looking Back at 2015
Looking Back at 2015
Just 2 days ago, I FINALLY cut off my participation bracelet from Ironman 70.3 Augusta. A lot of mentors cheered me on that I was finally beginning to look ahead. And I guess with it being just 10 more days to a new year, it was about time. Looking ahead, moving onward. Although I still want to take a moment to recap looking back at 2015.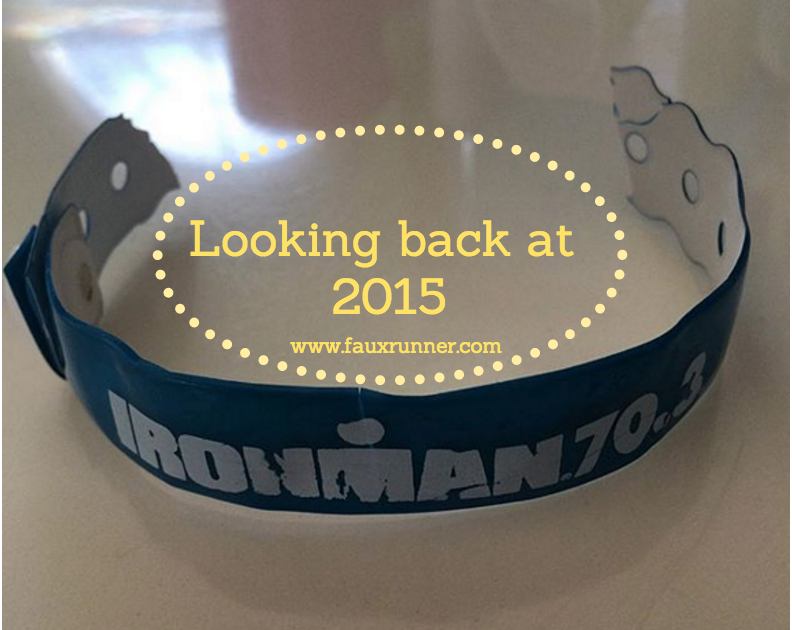 Simply put, 2015 was an amazing year for me. I set myself challenges that I never thought I could finish, and I did. I learnt valuable lessons and made friends and came out a much stronger person. I PRed in every race except one (Pittsburgh where my hip flexor gave out) and successfully completed the Dopey Challenge and the big one – Ironman 70.3 Augusta.
Races
The Dopey Challenge
This was my first BIG race. Quite doable on paper and assured that it wasn't that big of a deal, I still wanted to do it the right way and gave up crossfit to pile on miles. I trained with Mike and learnt the importance of consistency and sport specific training over a LOT of back to back runs in insane early morning hours (Think 5hr runs on Saturday followed by 2.5 hrs on Sunday). On race weekend, except for one small hiccup at mile 10ish on Marathon day, I had incredibly fun races.
We dressed up as Donald, Minnie and Goofy (5K), Cruella and her henchmen (10k), Pirates (13.1) and The Incredibles (26.2); all costumes designed by yours truly.
Although my quest for "bling" wasn't as strong as it has been in the previous years, the haul from Dopey needs a worthwhile mention.
PR Races
I ran the Chattahoochee 10k in the beginning of March and surprised myself with a 4min PR, that Mike felt I could've pushed more in! He told me to just run and see what I could do and it turned out that my plan was far more conservative than what should've been. I easily PRed.
And then there was the Peachtree Road Race 10k that I raced to another PR (4 seconds 10k PR and 4 min course PR). Thunder delays and rouge running apart, Mr. FauxTriathlete paced me to a hard fought race. I am incredibly proud of this race – because I raced even though I didn't want to, I didn't give up after 4.5 miles when the hills were relentless, and I refused to be bothered by mental chatter from the happenings at Chattanooga Waterfront Triathlon just a week back. And … Mr. FauxTriathlete turned out to be an excellent pacer and we still stayed married after the race (even though I get frustrated when we run together).
Another incredibly tough and amazing race – the Georgia Publix Half Marathon. It has a killer reputation and with those hills, it's no wonder why. This was also my first "race" of the year with targets to hit and after a very stressful expo and backstory, race day was a relief even though it was pouring rain. Apart from the 4 minute PR, I learnt to be accepting of pain and handling pain in this race. It was going to hurt and I just needed to accept and tolerate it.
And I puked after the race.
#LongRoadToAugusta
And then there was the #LongRoadToAugusta. It began even before I signed up, almost in June-July of 2014 when I did the Alatoona Sprint Triathlon on 8 days of "training" and fell in love with the rush.
Except …
I didn't know how to ride a bike clipless. Or know anything about a bike. And had the worst open water swim fears.
I got lessons from Mike and then Dan on mounting and dismounting with clipless pedals. And then practiced in my cul-de-sac. Over and over and over.
Many tears were shed as I learnt how to change the back wheel out and also to fix flats.
And even though I got some really good tips on how to relax in open water, I messed up and wouldn't let go the dock at my first Olympic distance triathlon in Chattanooga.
But all those oops and ah-ha moments culminated on September 27th when I finished the Ironman 70.3 Augusta with a dream bike ride. And I had my first medical tent IV visit afterwards.
Friends & Mentors
Over the course of the year through training for Ironman 70.3 Augusta, I socialized less (not too many happy hours when you are gone almost a whole day riding on the weekend), but was around people more.
And was incredibly grateful for my friends and mentors who patiently waited at turns for me while biking and played a HUGE pivotal role in shaping me into the girl who rode on race day.
And saw through to the finish line at Augusta with my coach, Mike of AVC Endurance, from June 2014 – September 2015.
And got to hang out with my Ragnar Napa Valley BAMRs in Pittsburgh as Kim ran her first marathon!
Frustrations
Of course the year wasn't all a bed of roses. There were plenty of heartbreaks and frustrations.
Like when my hip flexor gave out at Pittsburgh and I was on the injured list.
And when I rolled my ankle just after the Peachtree and that put me out of running for a peak month. And made me withdraw from pacing at the Alien half marathon.
Or when I parted ways with my workplace. (Although that gave me the opportunity to be home with the minions for 2-3 months and I loved every minute of it.)
Or when the relationship between a good friend and I changed as we probably drifted apart/grew complacent. I didn't have the words to tell my friend how I felt without seeming needy and clingy. And so I didn't, even as I spent quite a bit of tears over it.
Lessons Learnt
There is no substitute for consistency in training.
To be comfortable on the bike, you need to ride. A LOT. Your hiney will thank you for it.
Spend time on things that you can control (like race day preparations), don't waste energy on things you can't control (like weather or reactions of other people).
Chasing a dream takes a lot of hard work, discipline and commitment but is so worth the effort in the end.
The Best of 2015
With so much invested from about 16 months before the race, you'd think that the best result was the Ironman 70.3 Augusta race. Or perhaps a PR race? Or my favorite fun Dopey Challenge?
But the best that came out of 2015 for me was …
ME!
Races come and go, PRs come and go, even milestone races happen and move on. But the changes in me stay on forever.
Even before this year, I think deep down I had mental strength to deal with a race (even though I used to be worried and talk a lot about a race in the days leading up to it). But this strength and confidence I discovered in myself and could verbalize was completely new. And it spilt over to real life as well – I took on setbacks and challenges head on and embraced new opportunities willingly.
I surprised myself on how much I grew throughout the year.
From the girl who worried about her every workout to one who worked through them as a matter of fact.
From the girl who was nervous about time cutoffs to the girl determined to give it her best shot, no matter the times.
From the girl who needed a lot of hand holding to one who could take the leap independently and wasn't frazzled at all when she didn't get the hand holding she thought she needed.
To take literary liberties with Professor Henry Higgins and sum up the year – I was a millstone around the neck, and now I am a tower of strength, a consort battleship.
How was your 2015? The best, the worst, the milestones, the everydays?
---
Connect with me on other social channels for more tips, inspiration and fun!
Twitter | FaceBook | Instagram | Pinterest | Bloglovin
(Visited 138 times, 1 visits today)