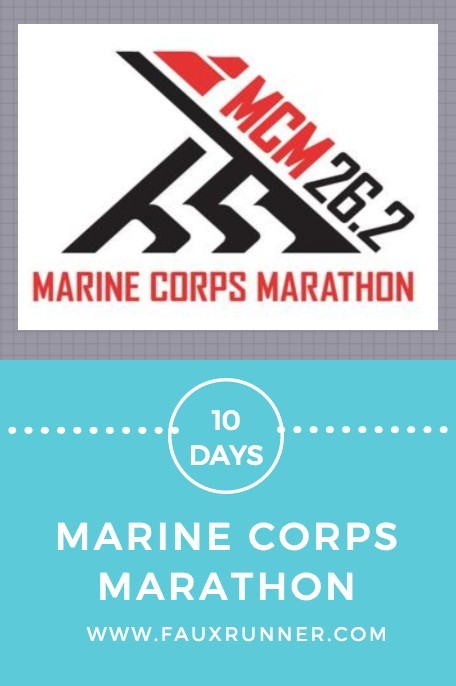 10 Days to Marine Corps Marathon
10 Days to Marine Corps Marathon
It's 10 days to Marine Corps Marathon. To help me with nerves, I am going to document and reflect on the training cycle and race plans and perhaps later laugh at some of the crazy stuff I'm going through in taper.
Taper Craziness
I've gone through these action a zillion times
– checked that I'm actually registered for Marine Corps Marathon (Whew, bib# 8708 is still registered)
– checked the weather (it is out of my control, but checking it habitually is still a ritual. )
– tried to make wardrobe decisions (is mine to control for my comfort but I'm not able to decide on what singlet and what skirt to wear, do I put my name on it, solids or prints, decisions decisions …
– called the hotel twice to make sure my reservations for the weekend is still held.
The Positive
I did convince myself to stick to the training plan and run only 45 minutes of speedwork and not add on another 2 miles.
Trust the plan!

(Visited 77 times, 1 visits today)