I have not written much over the past 2 weeks (I have written nothing the past 2 weeks) and before I start back writing again, I have a few confessions in January. Some lightweight, some heavy. What is that they say about writing things down to feel better?
FUCK CANCER
I have had a very very heavy heart this month.
F CANCER. The number of people I've seen it affect this past month and two to the other end of hope, I want to bury my head in the sand and only think happy thoughts. I want to envelop them in hugs and help with pain and loss and acceptance, but my only place is to offer thoughts and prayers from afar.
When I desperately want to comfort my friend
My very dear friend is in a pickle of a work situation. The problem solver in me wants to make it all better, I want to do something, I want tell my friend to Eff it all and start afresh, but I know that's not possible. I want to be there and help shoulder the stress, but my introverted friend won't accept that. There's nothing I can do but love and support when my friend is open to accepting it.
When I failed in my resolution
I started a clean eating resolution on Christmas Eve (I find it Christmas Eve to be my magic start date for things to stick). It helped that Carrie organized a support group for everyone. I did great and really didn't have too many issues sticking to it. Until Jan 19th.
It was the Friday after a whole bunch of snow days and I was working in a different role than my usual, a more physically demanding role. The stress and the fatigue made me throw everything out and I broke the resolution. I got back on for the weekend but then more late days on Tuesday and Wednesday found me going right back to the bad habits. I clearly have some work there to do.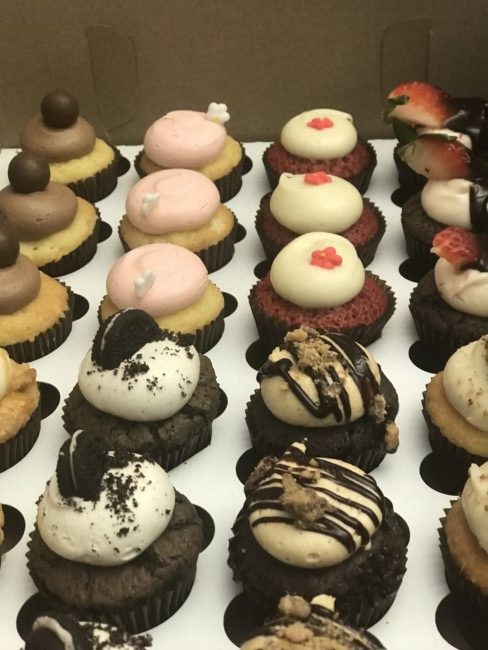 When my workouts were an added stress
When all the extra work stress started out, I tried to squeeze in my workouts. But as I waded deeper into it, I actually started enjoying what I was doing. But it was just consuming me 24/7 and the workouts were an added stress on me. I could not imagine going out for 2hrs for a run leaving work and family behind. This all comes down to better planning – I could've made changes anticipating my work levels and the commitments I had with my kids.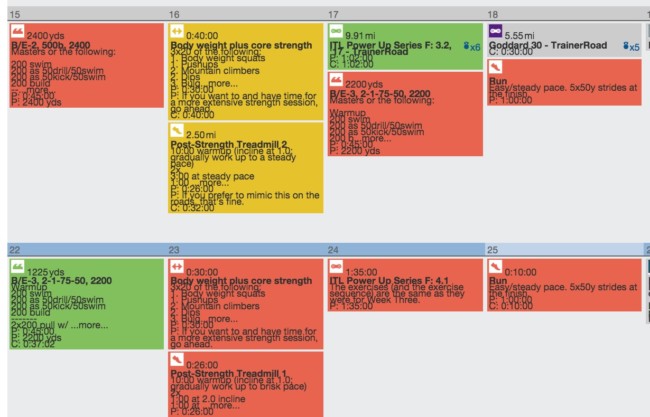 When I still have no race to target
I had thought that by the end of January I would've had a fall race picked up to target. But I'm still all over about it. I want to do so many things but there hasn't been one all consuming goal that has stood out for me (other than pursuing the goal that I missed). There's New York City Marathon that I will be running with Marathon Tours, but I want to enjoy that race vs. focus on a time goal and not miss out on a great experience.
Even though I don't have an all consuming goal, I'm discovering that I find peace in maintaining a base of 20-25 miles/week with lifting 2-3 times/week. So when people ask, "what are you training for?", they likely don't believe my truthful answer,"I don't know. I haven't signed up for anything. I'm trying to figure it out." But then as my old coach Mike retorted when I said the same thing to him (meeting him at a social after almost 2 years!) – When has that ever stopped me.
Writing it all out makes me feel a bit better, like I can move on. I liked it much better when all that I had to worry about was being obsessive about getting my runs in and chauffeuring my kids around.

---
These are some of the weekly linkups hosted by great bloggers. Check out some of the posts in the linkups.
Monday
Meatless Monday – Confessions of a Mother Runner and A Whisk and Two Wands
Tuesday
Tunes Tuesday (first Tuesday of the month) – KookyRunner, Run With No Regrets and RunSteffRun
Tuesdays on the Run –No Guilt Life, MCM Mama Runs, Marcia's Healthy Slice
Wednesday
Running Coaches Corner – Running on Happy, Suz Lyfe, Crazy Running Girl and Coach Debbie Runs
Friday
Friday Five 2.0 –Running on Happy and Fairytales and Fitness

(Visited 139 times, 1 visits today)