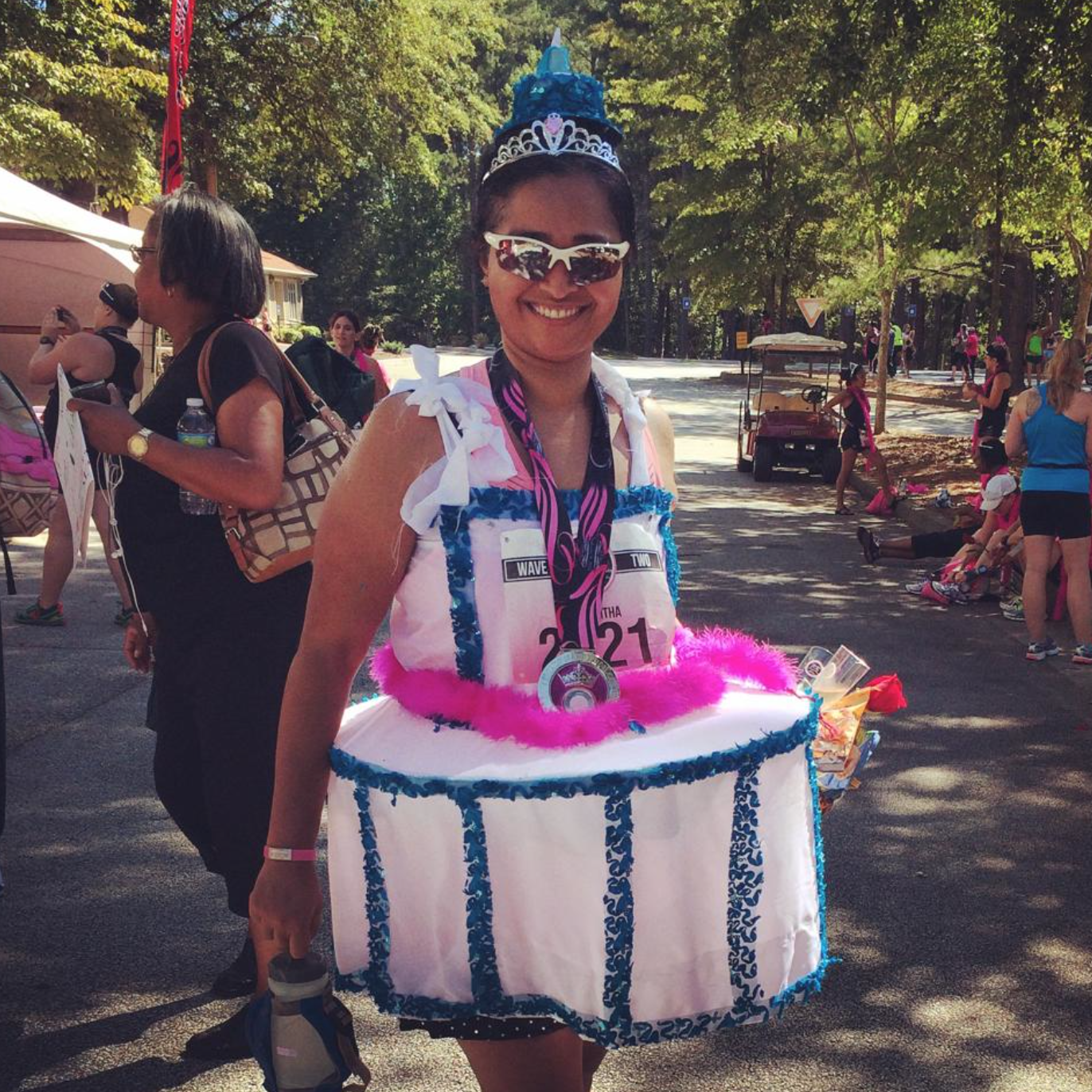 Divas Half Marathon Peachtree City
Divas Half Marathon Peachtree City
I don't know if the Diva's Half Marathon is worth writing about after a whole month!! But I like to keep records of all races run and this will be a good one to read later.
The inaugural Diva's Half Marathon, Peachtree City was scheduled on my birthday, September 6th. And I knew I had to do it! What are the odds that I would get to run a fun themed race exactly on my birthday!! Because of the 2hour drive and the $90+ cost of the event, it appeared that I was the only one in my group running. But my running buddies Barry and Dawn surprised me by signing up for the event just two days before!
Since the race was ON my birthday, I wanted to go in costume. Of course!
I came up with this slightly ridiculous awesome three layer cake costume. To which most people's reaction was literally no words. 🙂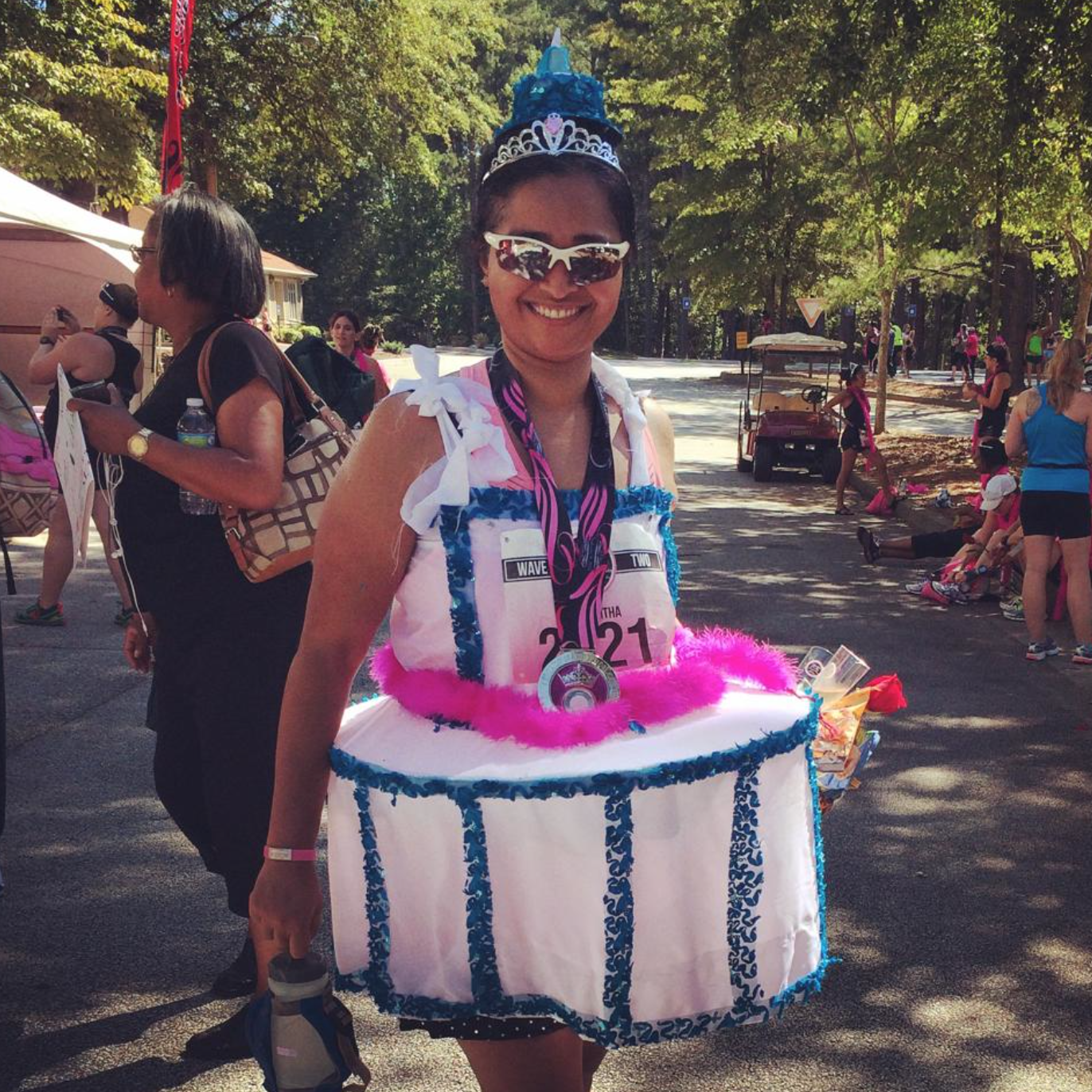 The Run
Even though the race started at somewhat manageable temperatures, the humidity and heat soon shot up. The course was amongst beautiful, shaded golf carts with rolling hills and saved us from the blazing sun. But the humidity more than made up for the save.
Even though I was told not to walk, my buddies were doing run-walk and I wanted to stay with them. Initially, I kept a slow run while they were on walk breaks, but after a while, I gave up on that and just went with run-walk. We enjoyed a nice easy pace (mostly forced by me going slow) and finished one of my slowest half marathons.
There are plenty of things about the run that I did not feel happy about, and plenty more than I was happy about.
But at the end of the day, it didn't matter. The race ended up being a fun training run that I enjoyed with some of my best running buddies.
The Fun
The costume was the most unbelievable part of the whole race. Countless people stopped to wish me or take photos with us. Barry was even more sought after with a pink tutu, pink wig and even pink makeup on his beard!!
I'm sure we walked more than we ran in the first 4 miles with people.
And I couldn't stop laughing all day long!
What a wonderful way to celebrate a birthday! Truly thankful to have great friends.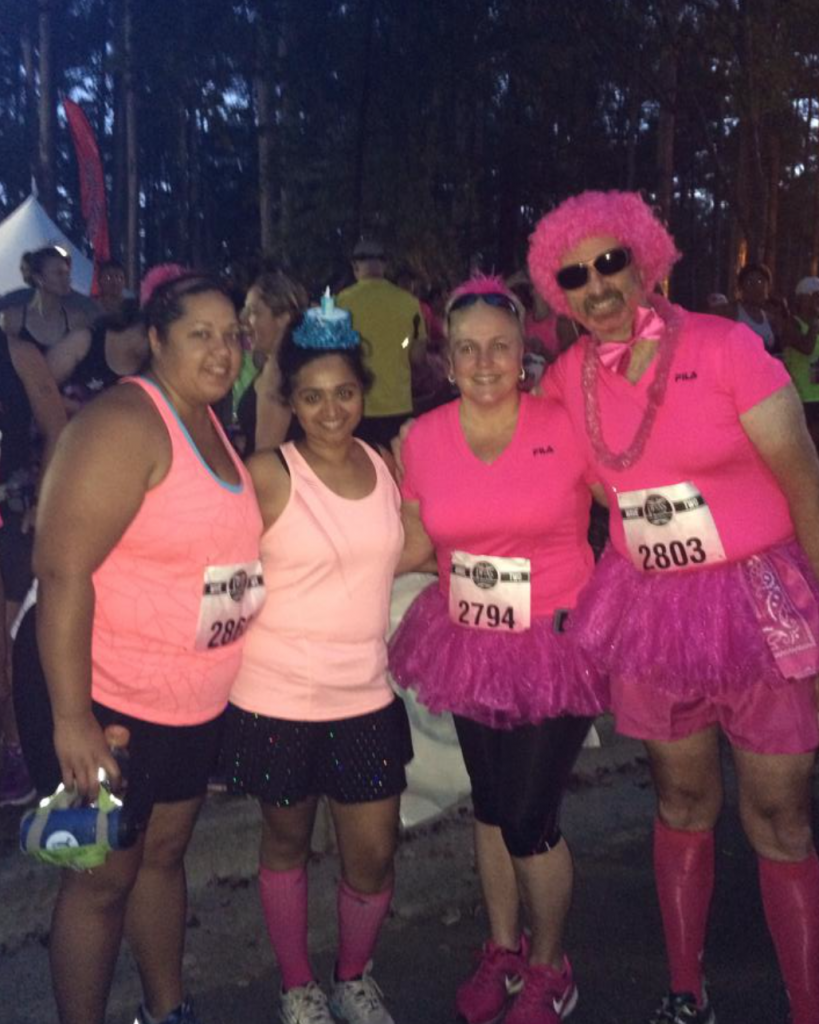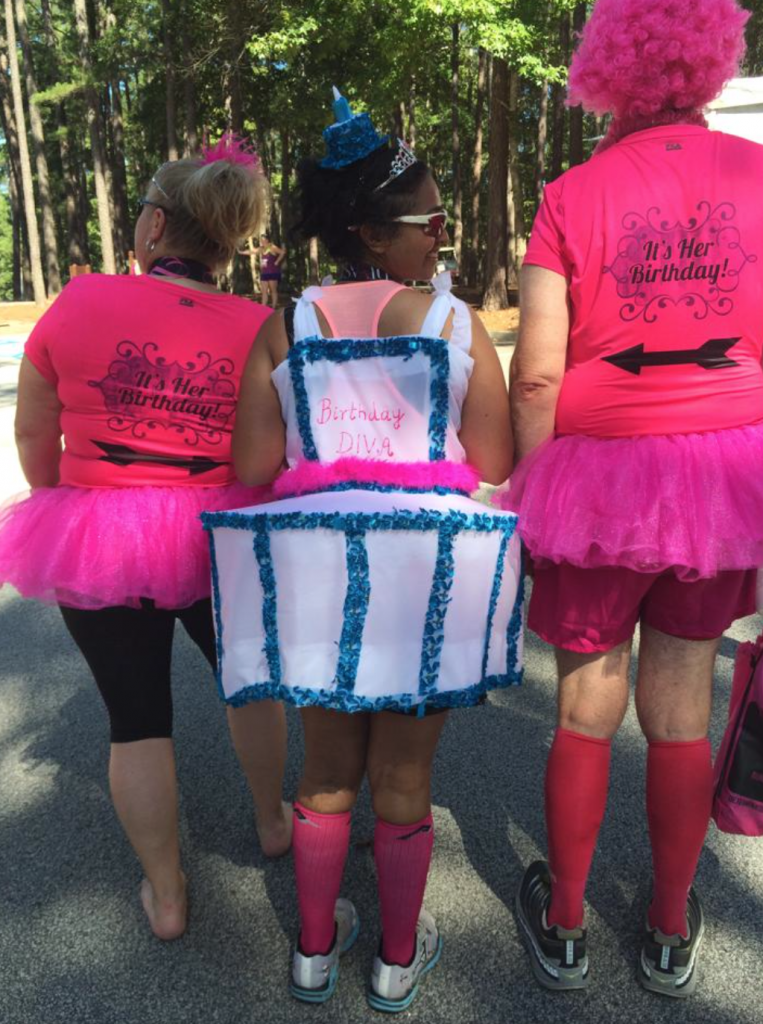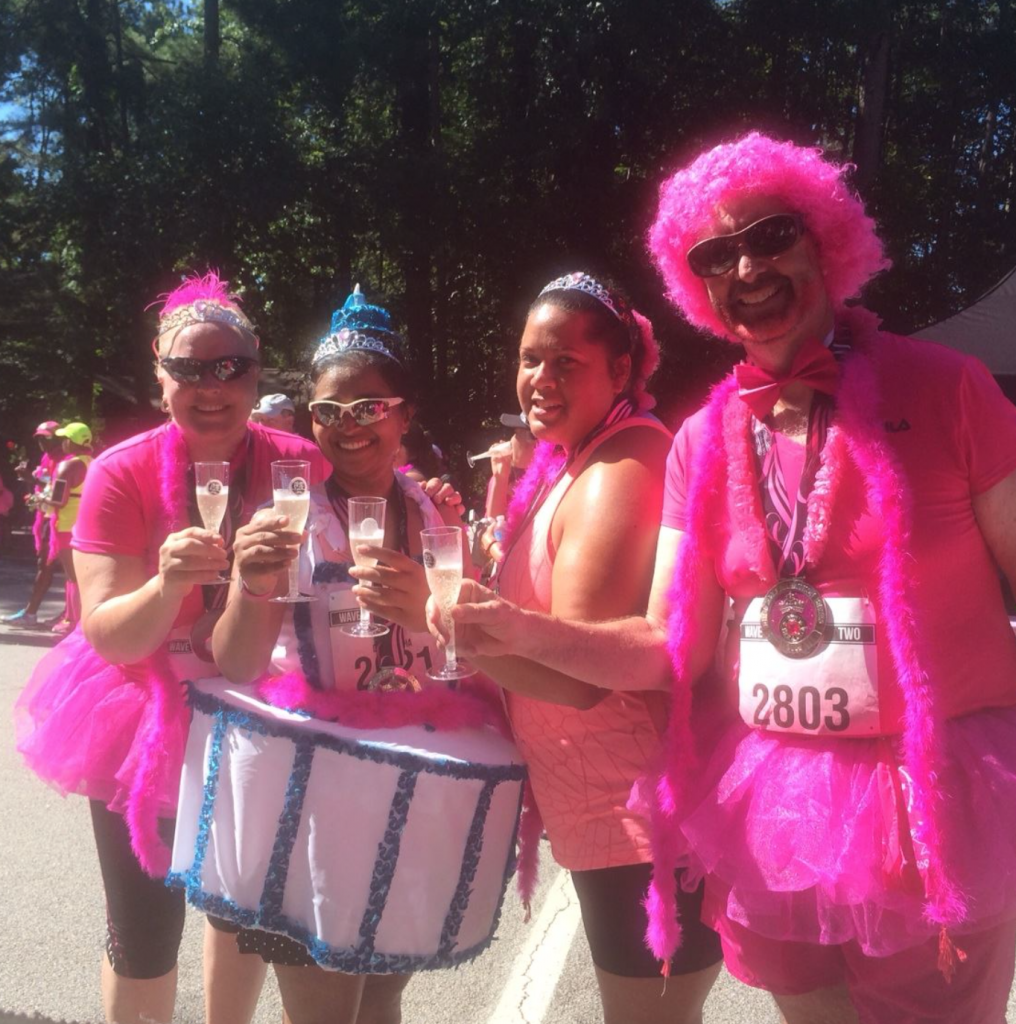 (Visited 156 times, 1 visits today)