Three Things Tuesday – Favorite Posts
Three Things Tuesday – Favorite Posts
The next in my series of Tuesday Favorites (I'm looking to make this a bi-monthly post!) and I'm excited to share some of my favorite posts.
This awesome 30min yoga routine for runners from Runners World. I've tried a lot of yoga DVDs and some of my own make-up-as-I-go poses and try to target the usual problem spots for runners. This routine hits the sweet spot. I usually get through it in 20 minutes (because I have ADHD like that!), but I've seen a good improvement to my IT band and hamstrings.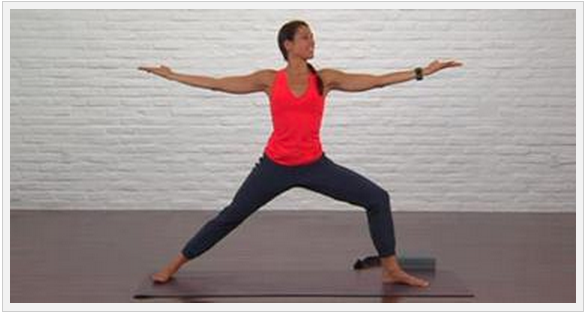 This summer, I started off my path to strength and conditioning by joining Tina's online Best Body Bootcamp. It is a wonderful 8 week program that started easy and had me gasping by the end of it. Tina shared schedules 2 weeks at a time with an accountability log and links/videos to exercises involved. In this post, Tina shares her 10 best workouts! She has the 10 workouts organized so that I can mix and match them according to my running schedule.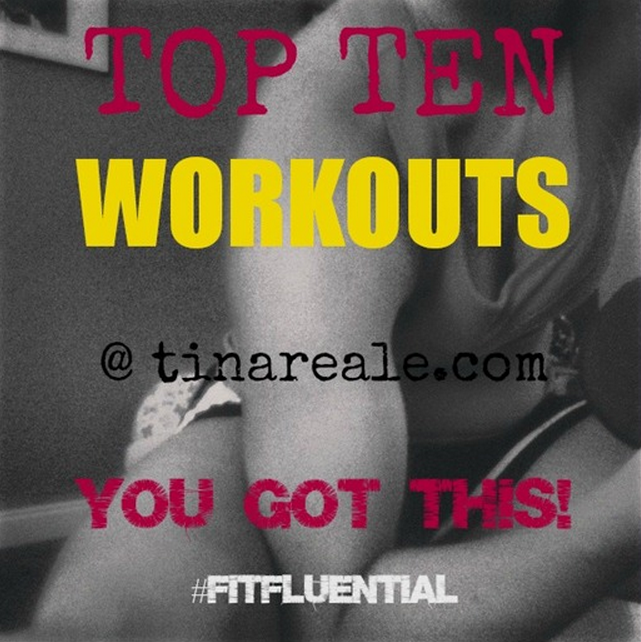 Not running related, but this post from Lorraine of Run Wifey is a gem, highlighting her new outlook towards her relationship with her middle-schooler. True not only with kids, but also with everyone we deal with. People might come at your with a thousand attitudes, but how you respond is what makes you happy or b!tchy. Emotional baggage is what holds us down. Say it together – Ommm……
All things New York City Marathon. With NYCM taking the big stage this weekend (an even great event after being cancelled last year from Hurricane Sandy), I love this quote from Grete Waitz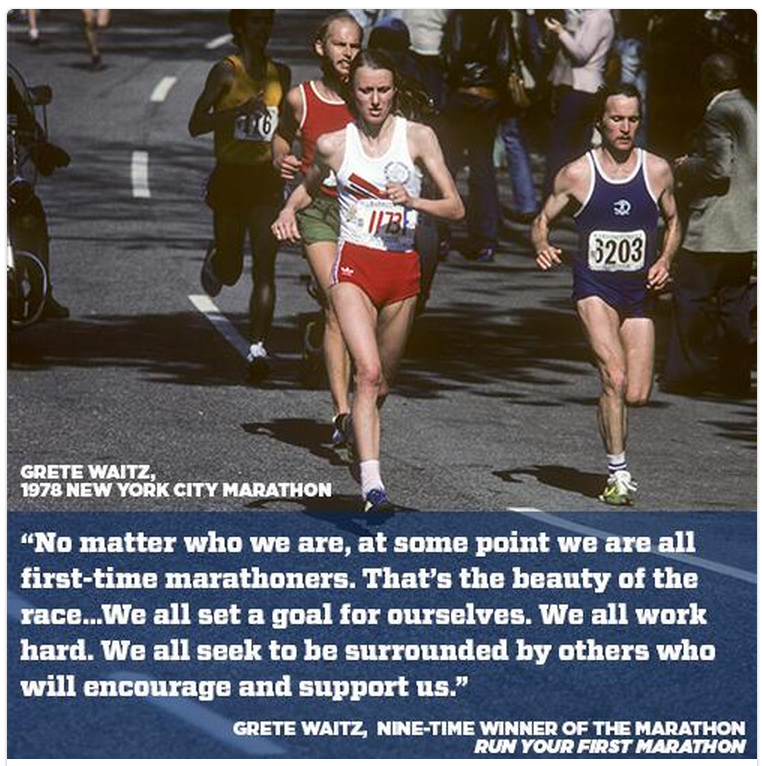 Ironman Florida shared the stage with NYCM!
There was this picture of current Kona Champion, Mirinda Carfrae eating popchips on her run 🙂
Yes I did eat my pop chips & they were delicious RT @ridemojo: @Mirindacarfrae secret racing fuel. #WorldChamp pic.twitter.com/RXxg7O3p6p

— Mirinda Carfrae (@Mirindacarfrae) November 2, 2013
Sadly, a lot of Ironman's gutsyness was overshadowed by the politics of the Princes of Bahrain racing http://www.huffingtonpost.com/2013/10/30/princes-of-bahrain-ironman-and-torture_n_4178929.html .
What were some of your favorite posts this week? Share the links and spread the love!
---
Connect with me during the week on other social channels for more tips, inspiration and fun!
(Visited 140 times, 1 visits today)