Sedona has to be one of the most beautiful places with some of the BEST food I've ever had. There were so many things to do and see in Sedona and we did not do it justice by just staying two nights. Sharing the top 5 things to do in Sedona from our perspective, which might be a little skewed since we only spent 2 days and we travelled with a 9yo with a broken foot and a 6yo who frankly just wanted to live in the pool. 
We also did NOT do the famous Pink Jeep tours as I was feeling nauseous.
Sedona Sunsets
When Tripadvisor had Airport Mesa as one of the top places to visit in Sedona, it seemed cheesy. But watching the sunset was breathless. We made time to go there both evenings and we had completely different vistas both days. One was a clear cloudless day where you could track the orange ball making its way down, and the other day was a day with scattered clouds that changed color every minute!
Chapel of the Holy Cross
A small but beautiful chapel with huge views! It is a short drive from the town of Sedona. The architecture of the chapel, combined with the beauty outside made it a very serene place to spend some time at.
Hiking
Sedona is a hiking paradise, especially for younger children. Lots and lots of easy places to get to and walk around. We did not hike much because of minion #1's broken foot, but I ran up one of the walking trails early in the morning and had a wonderful time. The next time we visit, a hike up Cathedral rock is on the books for sure!
Food
Mr. FauxTriathlete called Sedona a little "hippie" town. It had one of the best collection of healthy restaurants I've seen! Although we were time pressed and we could not eat at every place that we wanted to go to, I had the BEST Thai food I've had in Sedona. And the minions say that they the best omelets ever in Sedona.
And on the roads leading in and out of Sedona were wonderful quaint restaurants with great food. Great VEGETARIAN food!
Day Trips / Driving
Sedona is in close proximity to the Grand Canyon, so we made that a day trip instead of trying to find lodging at the Canyon (all sold out anyway). We couldn't have done any of the extra hiking at the Grand Canyon with the minion's broken foot, so this was a great option for us. Just driving through Oak Creek Canyon the road to Grand Canyon was absolutely stunning.
Plenty of Pink Jeep adventure tours within Sedona for those wanting to explore more from a off-road vehicle. And Slide Rock State Park for kids to play on a natural water slide (which we had to forgo because of the minion's leg again).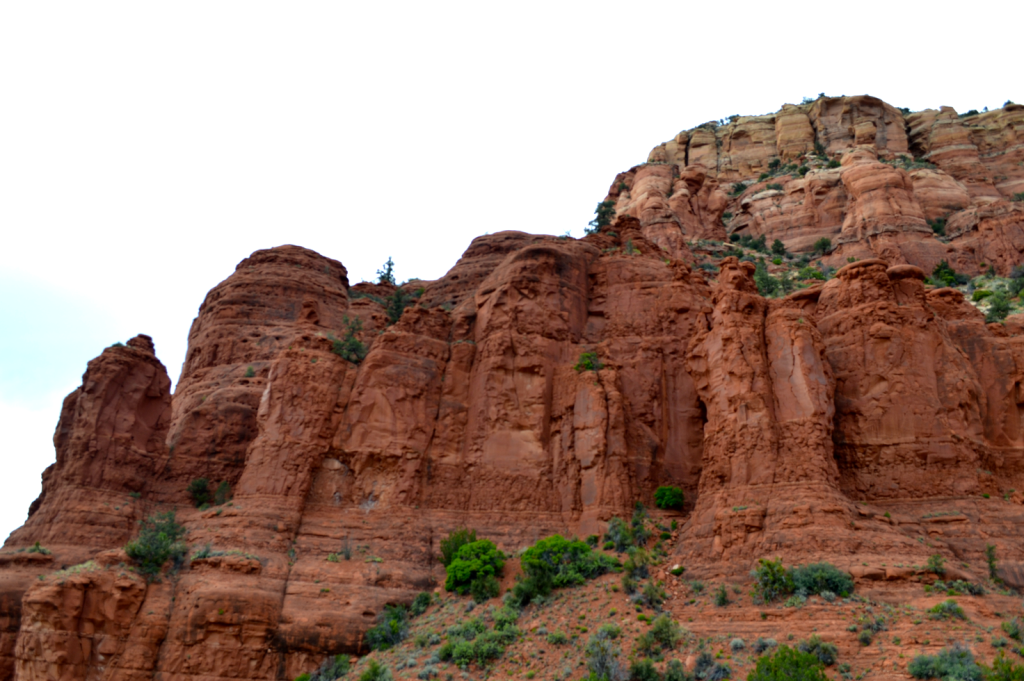 The red rock landscape around Sedona and the quaint town with its great food and spas captured our hearts. This trip was more of a teaser for us to plan to come back in a few years and spend days exploring!
(Visited 139 times, 1 visits today)